Hypnotherapy Treatment of Irritable Bowel Syndrome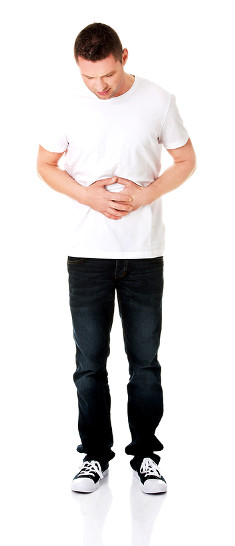 Irritable Bowel Syndrome
This troublesome condition is far more common than most sufferers ever imagine. It can feel isolating and frightening but often just understanding that up to 8 million people in the UK may be suffering this condition, and that help is available can begin to offer the individual with IBS hope.
Sufferers of Irritable Bowel Syndrome have many symptoms including bloating, pain in the abdomen which clients often describe as stabbing, gripping or colicky in nature. Bowel movements can seem very urgent and unpredictable; often people experience constipation and diarrhoea sometimes alternating between the two. I have seen clients who have had to change their dress size because the bloating has been so severe, indeed one client increased in size around the tummy by 4 inches at times.
As well as pain, bloating and bowel disorder many patients suffer from a range of the other symptoms that may accompany IBS. Many suffer low backache, tiredness, nausea (particularly in the morning), frequency, pains in the thighs, bladder symptoms and some women experience pain on intercourse.
At a conference in London a few years ago, I fortunate to attend a lecture given by Professor Peter Whorwell who is a Professor of Medicine and Gastroenterology in the School of Medicine and Director of the South Manchester Functional Bowel Service.
Professor Whorwell has done extensive research into the treatment of IBS and believes that hypnotherapy, could be an extremely effective treatment for the condition; a less expensive alternative to new, costly drugs coming onto the market. Professor Whorwell says "I've found it (hypnotherapy) to help all the symptoms, whereas some of the drugs available reduce only a few, as IBS can be a life-long condition it could clearly be a very valuable option for patients". In my experience as a hypnotherapist used to dealing with clients with irritable bowel syndrome I have seen many remarkable results from using hypnotherapy with clients. Interestingly it is reported that women seem to respond better to hypnotherapy treatment for IBS than men, however I have treated many, many men and found them to be just as receptive to the benefit of having hypnotherapy.
The good news for sufferers is that a recent study of Hypnotherapy for Irritable Bowel Syndrome showed that it had helped 71% of patients for up to five years after their course of treatment. If IBS is affecting you then get in touch.
Message from a client: I just wanted to thank you really for everything you have done for me. A few years ago I would never have thought I could get through my wedding day without needing to rush to the loo! Everyone commented on how relaxed I was.